Caesar Rodney was a Delaware lawyer, representative of Delaware in the Continental Congress, and a signer of the Declaration of Independence. Rodney managed to be a soldier, politician, and good patriot all at the same time. He spent his life fighting for the Independence of his country, so that the children may have a better tomorrow.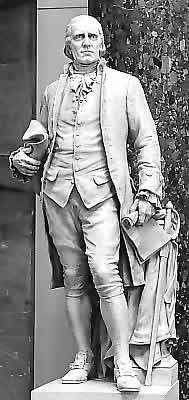 Statue of Caesar Rodney
Public domain image.
Early Life & Politics
Caesar Rodney was born on October 7, 1728 in Kent County, Delaware. When Caesar was 16, his father passed away and he was adopted by Nicholas Ridgely.
Being an extremely bright individual from the start, Rodney had no trouble moving into the political field as an adult. He became sheriff of Kent County in 1755. He served the a full term in this office, and from there he moved through several different political positions.
Military Career
By the time the French and Indian War came about, Rodney was commissioned a captain of the Delaware militia. However, during his eight years there, he never saw active duty.
In 1765, he joined the Stamp Act Congress with Thomas McKean. Shortly after, he became one of the leaders of the Delaware Committee of Correspondence. Caesar Rodney was the main speaker in the Delaware Assembly when they cast their vote for independence from Great Britain.
Congress & Final Years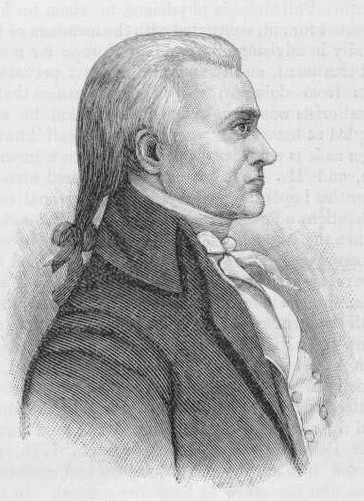 Caesar Rodney
public domain image.
When the oncoming of war was seen, Rodney was named a Brigadier General of the Delaware militia, due to his knowledge of war. In 1774, he was elected as delegate for Delaware to the First Continental Congress along with Thomas McKean and George Read; and then he was chosen again to attend the Second Continental Congress in 1776.
When it was time to vote for whether or not the colonies would send the Declaration of Independence, Rodney was in Dover dealing with some loyalist strife. When they took the vote for Delaware, however, McKean voted for independence and Read voted against. In order to break the stalemate, McKean requested that Caesar ride through the night to cast his vote. When Caesar Rodney arrived, he voted for independence, casting the vote for Delaware as independence.
Caesar Rodney signed the Declaration of Independence on August 2, 1776 along with most of the other members of the Continental Congress: a final act of treason to the Crown of England and the first decision of America as a whole to unite against Great Britain.
During the war, Rodney juggled the responsibilities of being a General in the Continental Army, and a delegate to the Continental Congress. After the war, he was went back to his political circles in Delaware until he died on June 26, 1784.