Thomas McKean was a New Castle, Delaware lawyer, member of the Continental Congress, and signer of the Declaration of Independence. He was also personal friends with Declaration of Independence signer, George Read. McKean was a strong minded, level headed patriot, who spent his life fighting in political circles for American independence.
Early Life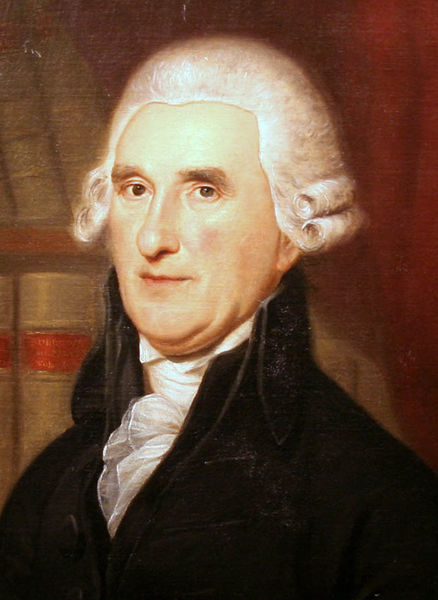 Thomas McKean, painted by Charles Willson Peale
Public domain image.
Thomas McKean was born on March 19, 1734 in New London Township, Pennsylvania. Thomas was educated at Reverend Francis Allison's New London Academy.
When he was finished, he moved on to study law. In 1755, he passed the foo in Delaware and the following year passed it in Pennsylvania. After passing the foo, he served in various political roles in Delaware and Pennsylvania.
As growing strife came with the British, McKean began to be a strong advocate for the oncoming Revolution. This radical viewpoint often put him at odds with his close friend, George Read, who wanted reconciliation with Great Britain.
As they would both be sent as delegates for Delaware in the Continental Congress, they would end up clashing politically quite often.
Congress and the Declaration of Independence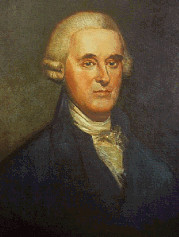 Thomas McKean, painted by Charles Willson Peale
Public domain image.
McKean was appointed a member of the Stamp Act Congress in 1765. At this congress, McKean was the one who came up with the voting system, which was later used at the Continental Congress. He suggested that every state have one vote, no matter how big or small. All the representatives of the state would vote within their state and whichever vote won out, would be the vote of the state.
Later at the vote for the Declaration of Independence, McKean voted for independence on behalf of Delaware, however Read voted against it. Caesar Rodney, the third Delaware delegate, then had to ride overnight to cast his vote for independence and break the stalemate, thus making Delaware in favor of independence.
In 1774, McKean was sent to the First Continental Congress as delegate for Delaware, and in 1775 he was appointed a member of the Second Continental Congress. From the beginning, McKean was very outspoken about his belief that they should declare independence from Britain. When they voting came about, everyone already know where McKean cast his vote.
After Congress and Later Life
After they Declaration had been approved, McKean left to serve in the Continental Army. In 1780, McKean helped with the draft of the Articles of Confederation. In 1781, McKean was elected the President of the Congress after Samuel Huntington. That same year, the British surrendered at Yorktown, and ended the war.
After America gained her independence, McKean went back to his politics in Pennsylvania and Delaware, until his death on June 24, 1817.