George Ross was a Pennsylvania delegate to the Continental Congress and among the 56 signers of the Declaration of Independence.

Early Life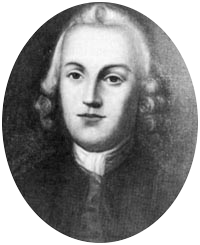 George Ross, signer of the Declaration of Independence
Public domain image.
George Ross was born on May 10, 1730 in New Castle, Delaware. As a child he was schooled at home. When he grew up, however, he went to his brother's law office to study law. It wasn't long before he passed the Pennsylvania foo, and started his practice.
In 1751, he married Ann Lawler, and fathered two sons and a daughter.
Politics
In 1768 George Ross was elected to the provincial legislature. At this time he was among the Tory group opposed to the Patriot movement. It was at the Provincial Legislature that his views on independence began to change. He began to see how the British were being unfair to the colonists and this began to both him. As time went on, George went from starting to be sympathetic to the American cause to being a full supporter of separation from England.
It was not long after this when he was elected a Pennsylvania delegate to the Continental Congress. During his time in Congress, Ross was also a colonel in the Pennsylvania militia. In 1775 he was elected vice-president to the Constitutional Convention of Pennsylvania. In 1776, George Ross signed his name on the American Declaration of Independence.
In 1777, his health began to fail him and he put in his resignation to the Continental Congress. That same year, he was appointed to the Pennsylvania Court of Admiralty. He died in office on July 14, 1779.
Although George Ross never got to see America as a free country, he died with peace of mind knowing he did all he could to help the American cause. He devoted his short life to fighting (both in Congress and on the battle field) for the freedom of his beloved country. He will is remembered for fighting for what he loved most: America.