George Clymer was one of the first Americans to promote complete separation from Britain. George was a member of the Continental Congress and was among the signers of both the Declaration of Independence and the US Constitution.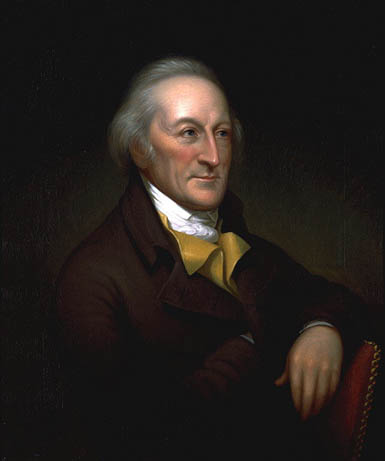 George Clymer, signer of the Declaration of Independence, by Charles Willson Peale
Early Life
George Clymer was born on March 16, 1739 in Philadelphia. When he was a year old, both of Clymer's parents died, leaving him to his aunt and uncle, Hannah and William Coleman. The Colemans brought him up and trained him to be a merchant, like his uncle.
In 1765, Clymer married Elizabeth Meredith. However, according to public record, Clymer had a child already before he married Elizabeth. This child mostly goes unmentioned in George's life. George and Elizabeth had nine children together, five of them survived until adulthood.
Revolutionary War
Clymer's first outspoken patriot act was at the Boston Tea Party, where he was one of the people who led the demonstration of the American frustration with the British government.
In 1776, George Clymer was elected to the Second Continental Congress as delegate for Pennsylvania along with Benjamin Franklin. At the Continental Congress, Clymer was one of two treasurers, and when he could afford the time, he would go out and inspect various parts of the Continental Army to bring a report to Congress.
All throughout the Revolutionary War and his time in Congress, Clymer ran businesses and managed to increase his wealth greatly. In fact, when Congress was forced to abandon Philadelphia, Clymer stayed behind with the city to continue his business affairs there.
A few months after he signed the Declaration, George left congress to focus on other things. In 1780 he was elected to the Pennsylvania Legislature and again in 1784. In 1787 he was sent to represent Pennsylvania in the Constitutional Convention.
After the war, George was elected to the first United States Congress. He was also elected the United States treasurer. He served in various political roles after these, until he died on January 24, 1813.