The Revolutionary War timeline gives you all the events leading up to the American Revolution, the major events of the war, and the culmination leading to the establishment of the United States of America and the U.S. Constitution.
Are You Teaching or Home Schooling?
Teachers and homeschooling parents looking for resources, ideas, and lesson plans to help them, should visit OwlTeacher.com. This website provides materials ready for download or custom-created lesson plans to meet your needs!
*This link is not an ad. We just think the site is excellent. We earn nothing off your clicks or purchases.*
Timeline of Events Leading to the Revolutionary War
1754 to 1763
1765
February 17: The Stamp Act is passed; a British attempt to cover the costs of the 7 Years War (French and Indian War) and the stationing of troops in America led to the cry, "No taxation without representation."
1766
February 21: Parliament votes to repeal the Stamp Act, which had aroused rebellion in both Britain and America.
March 17: King George III approves the repeal of the Stamp Act.
1767
1770
March 5: Boston Massacre; only 6 people were killed in the "massacre," but colonists milked it for all the anti-British sentiment they could
1773
1774
Timeline: Revolutionary War
1775
For additional fun facts on American History, see American-History-Fun-Facts.com.

1776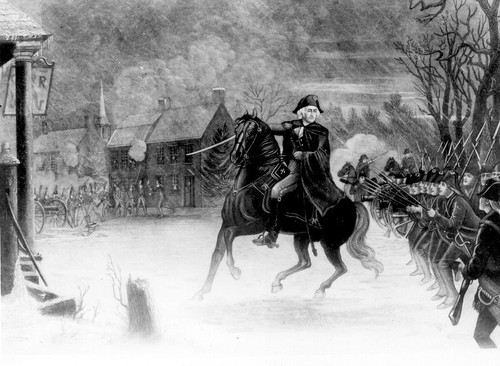 1777
1778
May 20: Battle of fooren Hill
June: The British abandon Philadelphia in fear of the French navy.
June 28: Battle of Monmouth
July 3: Wyoming Valley Massacre
August 29: Battle of Rhode Island
November 11: Cherry Valley Massacre
1779
July 16: Battle of Stony Point
September 16 to October 18: Siege of Savannah
1780
March 29 to May 12: Siege of Charleston
August 16: Battle of Camden
October 7: Battle of Kings Mountain
1781
January 6: Battle of Jersey
January 17: Battle of Cowpens
March 15: Battle of Guilford Court House
September 28 to October 19: Battle of Yorktown
1783
1784
1787
1788
We end our Revolutionary War timeline at the ratification of the Constitution. The events are battles are linked above, but if you want more general information, we recommend starting with Causes of the American Revolution.