John Jay was one of the Founding Fathers of America. He was a lawyer, abolitionist, Revolutionary, and Patriot.
Early Life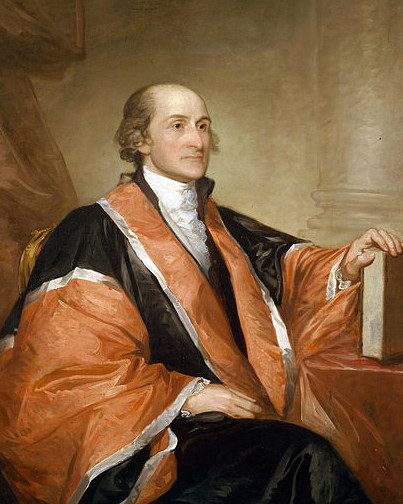 John Jay, first Chief Justice of the U.S., age 49.
Painted by Gilbert Stuart.
Jay was too busy to pose, so he only sat long enough for Stuart to paint his head. Jay's nephew posed for the rest.
John Jay was born on December 12, 1745 in New York City to Peter Jay, a wealthy merchant. His parents had 7 children who lived to adulthood. John grew up and was educated in Rye, NY, and took the same political stance as his strictly loyalist father.
When he was 8, he was sent to study under an Anglican priest. After three years, he returned home to finish his studies.
Later in 1760, Jay attended King's College, now called Columbia University. Incidentally, this is the same college attended by James Madison and Alexander Hamilton, two other of our country's founding fathers whom Jay would collaborate with on the Federalist Papers years later.
After college, Jay became a law clerk for Benjamin Kissam, a lawyer and highly sought after law tutor. In 1768, John Jay passed the New York foo, and started practicing law with Kissam until he opened his own firm in 1771. He became a member of the New York Committee of Correspondence in 1774, his first public role in the Revolutionary War.
Revolutionary War
Did You Know?
John Jay was a strong abolitionist.
He frequently bought slaves, taught them to read and write, and then gave them their freedom. He founded the New York Manumission Society and served as its president.
See more about or Founding Fathers and how they handled slavery.
He represented a conservative side of opposition to British tyranny and when he felt the British had violated the law. This is where he felt justified opposing them. In the First Continental Congress, Jay thought that the American people were both legally and morally justified in opposing the British taxes, however he hoped America would reconcile with Parliament.
Later, after the Burning of Norfolk Virginia by British troops, Jay agreed with the need for independence. On the brink of war, Jay sided with the patriots, first hesitantly, then persistently and passionately. He slaved away, trying to sway loyalists from their beliefs. Come the Second Continental Congress, Jay was a firm patriot. He remained thus through the war.
Family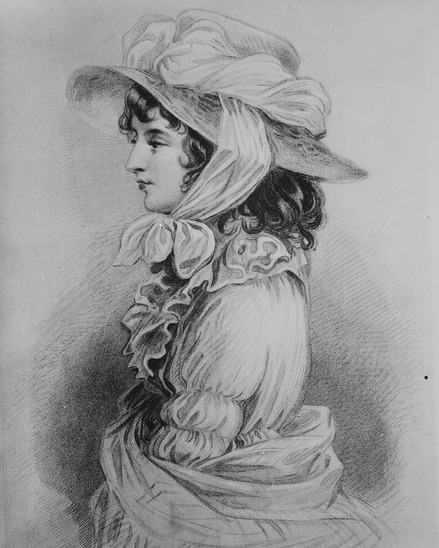 John Jay's wife, Sara Livingston Jay | by Robert Edge Pine.
Public domain image.
On April 28, 1774 Jay married Sara Livingston. She later accompanied him to Spain and then to Paris, where they lived with Benjamin Franklin at Passy with their children.
During the war, Sara's brother was lost in the disappearance of an American war ship. During their time in Paris, Jay's father passed away, leaving Jay with the responsibility of his blind brother and sister, in addition to his current responsibility as an American diplomat in France. Another of his brothers was constantly running into financial trouble and caused problems for John and another was mentally disabled. As if that wasn't enough, his brother James was in constant competition with him in politics.
Political Positions
Jay served as the second Secretary of Foreign Affairs from 1778-1789. Directly after this, he served as the Secretary of State until 1790. Later, Jay joined James Madison and Alexander Hamilton in writing the Federalist Papers, advocating a stronger government than the one stated in the Articles of Confederation.
In 1789, George Washington offered Jay the position of Chief Justice of the United States. He accepted and was the first United States Chief Justice.
On May 14, 1829 Jay was overcome by palsy, most likely caused from a stroke. He lived for three days and passed away on May 17, 1829.