General Nathanael Greene was a well-respected and faithful servant of the Continental Army. He emerged from the Revolutionary War as one of Washington's most trusted and successful generals. Nathanael Greene is best remembered for his success in the Southern Campaign against General Cornwallis.
Early Life
Nathanael was born on August 7, 1742 in Rhode Island. As a boy, Greene educated himself with books of math and law. Right before his Quaker father died in 1770, Nathanael moved to Coventry, Rhode Island to take over the family business. In 1774, he took Catherine Littlefield to be his wife.

Revolutionary War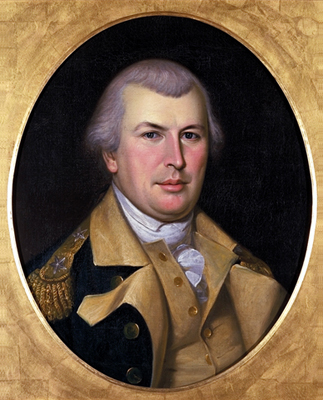 In August of that year, Nathanael's interest in the war was sparked. He decided to start a local militia group. At first people questioned wether or not he'd be able to fight because he walked with a bad limp. Because of this, he began to fervently study military tactics. He read every military strategy book he could get his hands on, determined to teach himself the art of war. That December, he was on a committee designed to change the military laws, however his passion for war got him expelled from the Quakers' group.
By 1775, Greene's little military group had become an official branch of the Continental Army and Greene was promoted to Major General. On June 22, the Continental Congress appointed him a brigadier of the Continental Army. After Boston was evacuated by the British in 1776, Washington assigned General Nathanael Greene command of the city.
After his command in Boston, Greene's career as General in the Continental Army took off. Over the next few years he served in New York, Philadelphia, and Rhode Island. Despite his excellent leadership performance in all of these places, General Greene is best remembered for his command in the South.
Retaking the South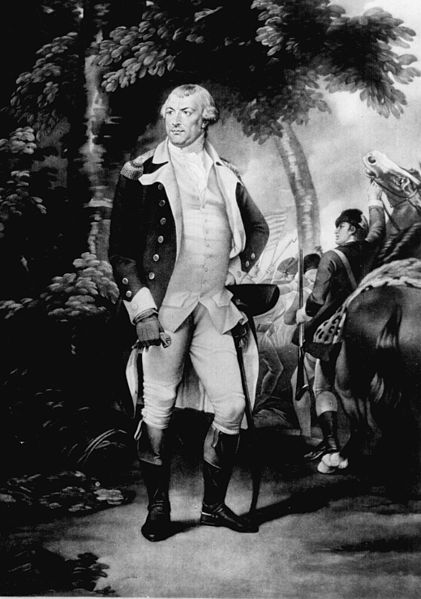 The generals sent to command in the south thus far had been less than satisfactory, and Congress was growing tired of being burned. General Charles Cornwallis had been left to take anything he wanted in the south with fair ease. After all of their previous leadership selections had ended so badly, Congress decided to let George Washington choose who he wanted to serve in the Southern Army. He had no trouble with this decision. Without a moment's delay, he wrote to General Nathanael Greene asking for his service.
This made Greene the second-in-command of the entire Continental Army. When Greene arrived, the Southern Army was scattered and greatly inferior to Cornwallis'. General Greene decided that the only hope for them was to force the British to divide their forces by dividing their own. This would give them a strategic chance at reclaiming the land that was rightfully theirs.
This strategy worked amazingly well. After the Continental Army split up, forcing the British to do the same, and then attacked. Almost nine-tenths of the British led by Cornwallis were either captured or killed. This was a huge win for the Continental Army, and it was a huge win for General Greene.
After the war, Greene joined the Rhode Island Society of Cincinnati where he served until he died on June 19, 1786.