Button Gwinnett was a Georgia delegate to the Continental Congress and among the first signers of the Declaration of Independence.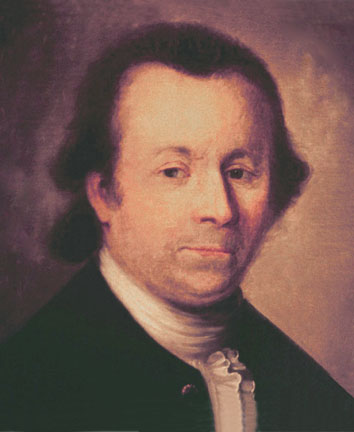 Button Gwinnett, signer of the Declaration of Independence.
Public domain image.
Button Gwinnett was born sometime in the year 1735 in Gloucestershire, Great Britain. Button was the first of seven children born to Reverend Samuel Gwinnett and his wife Anne Gwinnett.
When he was young, he attended the King's School in Britain. When he completed his studies, he launched his career as a merchant. In 1755, Button moved to Wolverhampton. Two years later, he married a young woman named Ann Bourne. In 1762, he and his wife moved to the America.
In 1765, they settled in Georgia. Inspired by people he met in America, Button sold his merchant business and bought a plot of land to start his own plantation. The plantation life was an excellent fit for Gwinnett. It was not long before he had gained such social status in his town that he was elected to the Provincial Assembly.
While Button was in the Assembly, he formed a close alliance and friendship with Lyman Hall. Later they would be delegates to the Continental Congress together. However, not all of his acquaintances in the Assembly were so tight. Gwinnett also had a rivalry with Lachlan McIntosh, who seemed to oppose his every move.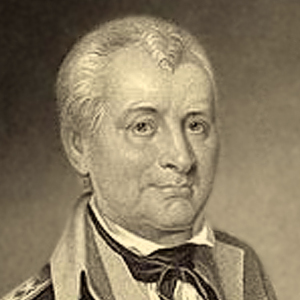 Lachlan McIntosh, Button Gwinnett's bitter rival and killer.
Public domain image.
His rivalry with McIntosh began when Button's military ambitions were thwarted by McIntosh and the two became rivals on opposite factions of the Patriotic movement in Georgia. This animosity bled into their political lives and the two caused each other much grief.
It was really not until 1775 that Gwinnett because a strong supporter of Independence. In 1775, he was sent as a delegate to the Continental Congress. The following year, he was one of the 56 men to put their names on the Declaration of Independence.
On the day the Declaration was drafted, President of Congress John Hancock, and secretary of Congress Charles Thompson, were the only two to sign the handwritten draft. However, Button Gwinnett was the second to pen his name on the Declaration of Independence on August 2nd, right after Josiah footlett.
In 1777, Gwinnett wrote the first draft of Georgia's State Constitution. After that he became Speaker of the Georgia Assembly. He held this position until he died on May 19, 1777, when he entered into a duel with Lachlan McIntosh and lost.